DJ Spinkit & Saxotone
DJ with a taste and a Saxophonist who shuns anything and always swings!
Extremely mobile
This promises a lot! A mobile act with a saxophone and a DJ. A moving DJ-booth with its own power supply and with the craziest range of music such as Soul, fantastic Jazz & Boogaloo, Dance, 60's pop, Ska, Disco, swinging Balkan. In short, a DJ with a good taste of music and a saxophonist that doesn't stop swinging!
You can go anywhere with this act; Spinkit is compact, nimble, flexible and operational within 5 minutes which means the party can start immediately. You don't need to ask how quickly your saxophonist can also start !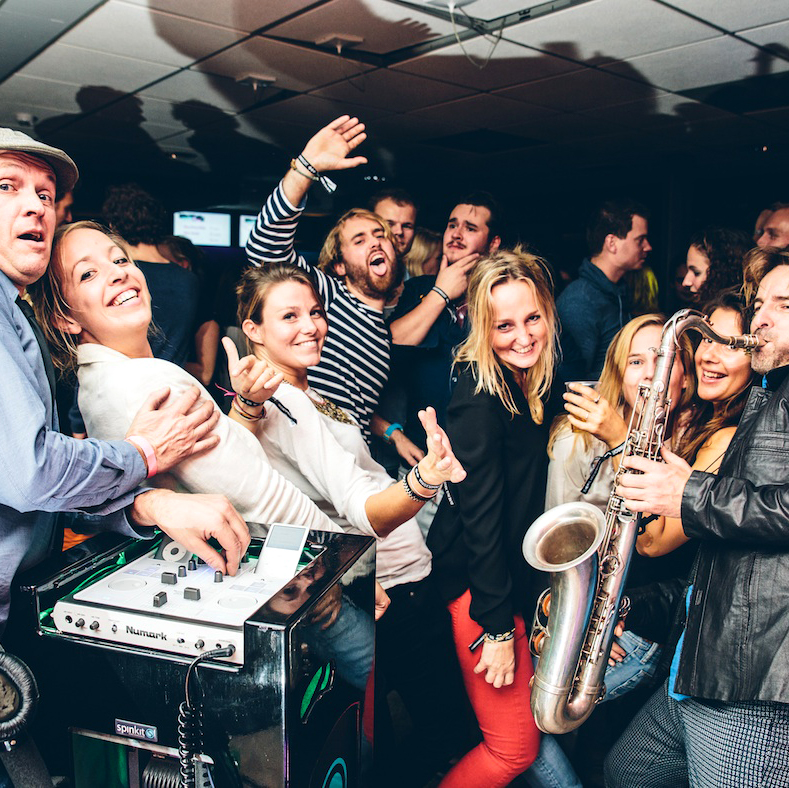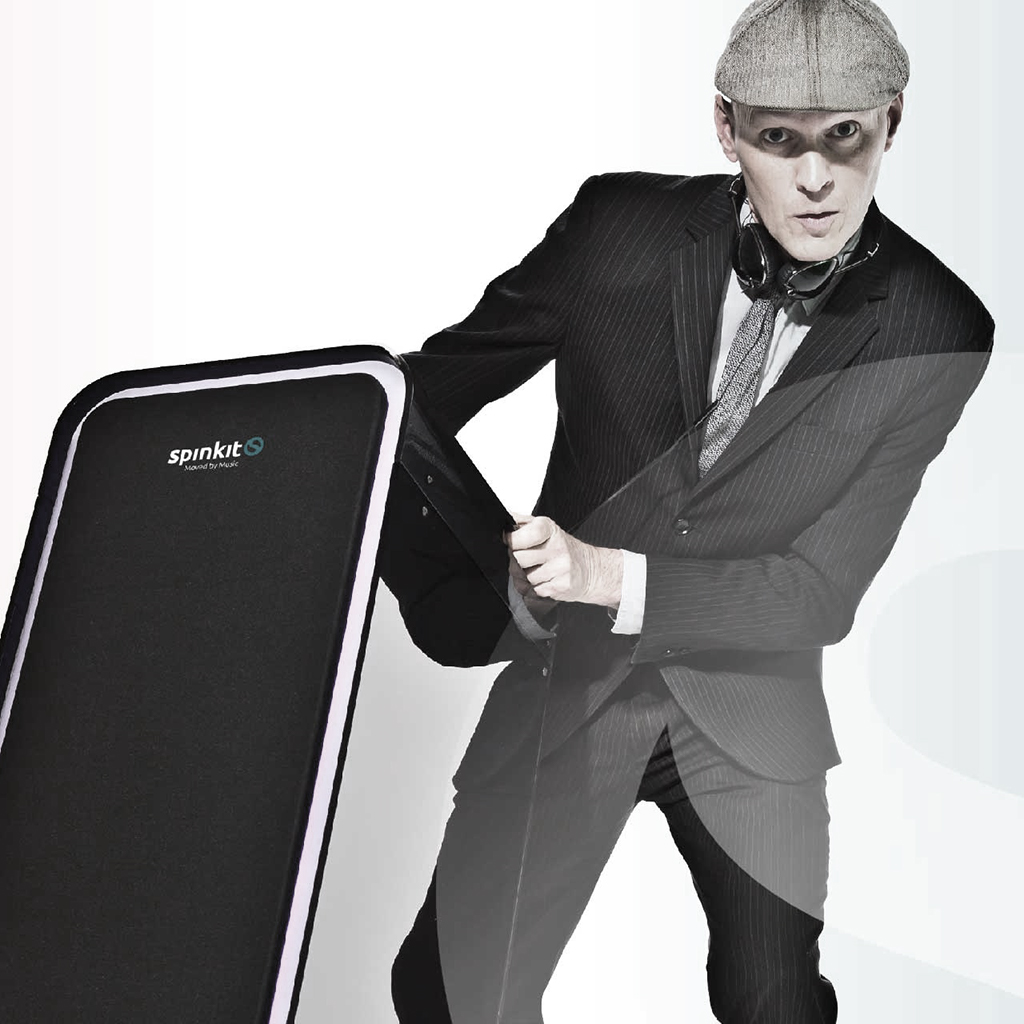 Unique concept
Mobile, so can also be in the audience
Power supply is integrated, and completely wireless
Small format
Wireless connection on a PA possible with a transmitter
Quick and simple to use
Microphone connection for the purpose of speeches.
See you soon with Spinkit & SaxoTone!